The high crash location list report panel displays a list of locations based on data from the study the report is under.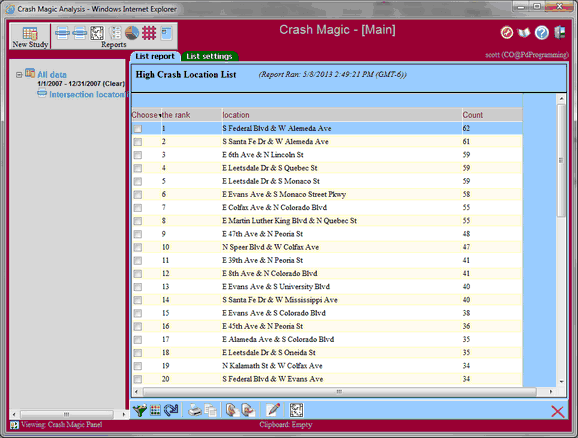 Along with the common function buttons at the bottom of the panel the following button can be found.

- Opens the High Crash Location List editor window.

- Creates a new project with the collision diagrams from the selected locations.