As with the diagram, there are a number of settings that you can play with on the "Chart Settings" tab. Click the Chart Settings tab now. You can re-order the bins by selecting a different sort order. Change the sort order to "Count".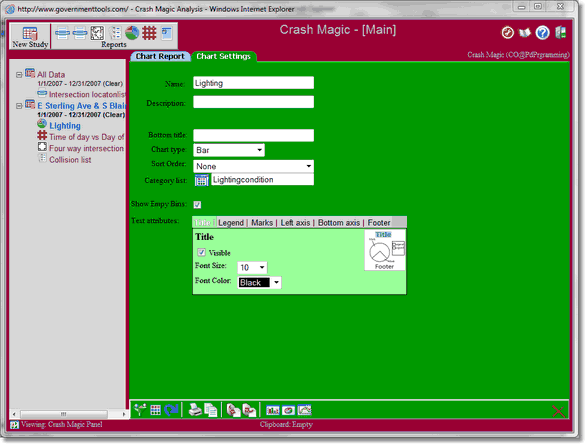 You can also choose to remove empty bins from the chart by removing the check from the 'Show Empty Bins'. This can be handy if you have a lot of variables for a particular field.
Now, click the Chart Report tab. You can see that the sorting for the chart has now ordered itself from fewest crashes - to most crashes.