Click on the link or enter the url to enter the Crash Magic software application.
This is the login form: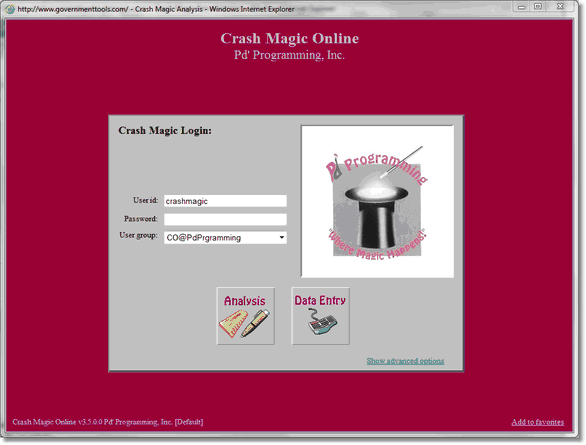 Your administrator should provide you with a login, password, and your user group name. Enter this information and click "Analysis".
Depending on the installation of Crash Magic some clients may be automatically logged into the analysis side of the program when the url is opened.
See also: Login panel, Questions about logging in