The list report displays collision record fields selected by the user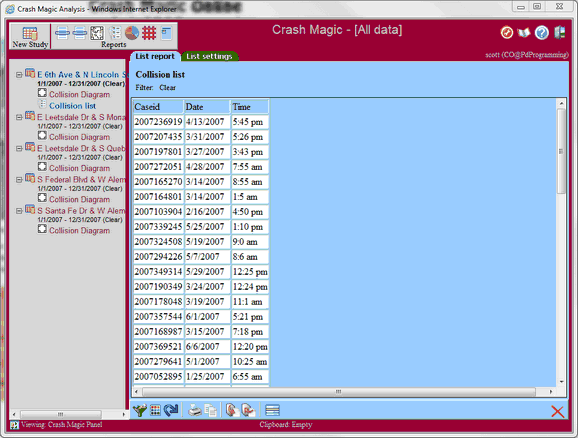 Fields show are examples of the CaseId field list in the .master .shared user. Your fields may be different.
Along with the common function buttons at the bottom of the panel the following button can be found.
•

- As with the click-on report this button will open the field list selector. This allows users to select the fields for display.