When the "Entry" checkbox is checked, the bottom part of the editor is used to add or remove entry fields or set their properties.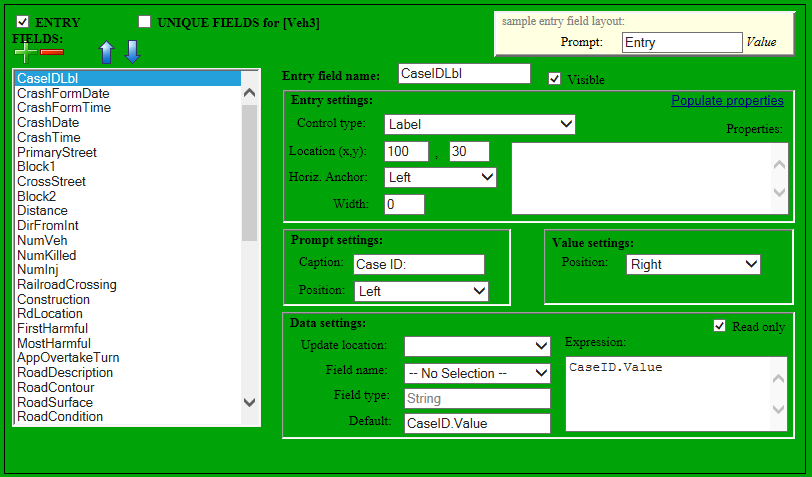 There are a number of field and data entry control types.
Typically, the CaseId field, entered on the "New Record" form is presented as a label on the main entry form.
Several field types utilize special control types. They are:
•Date
•Time
•Primary street
•Cross street
•Node (if used)
In addition, there are several control types that are commonly used throughout the form:
•Lookup
•String
•Whole number
For each entry field, select a control type and fill in any other desired fields. All entry fields must have data settings including Update location and field name. Rarely provide a default or expression.